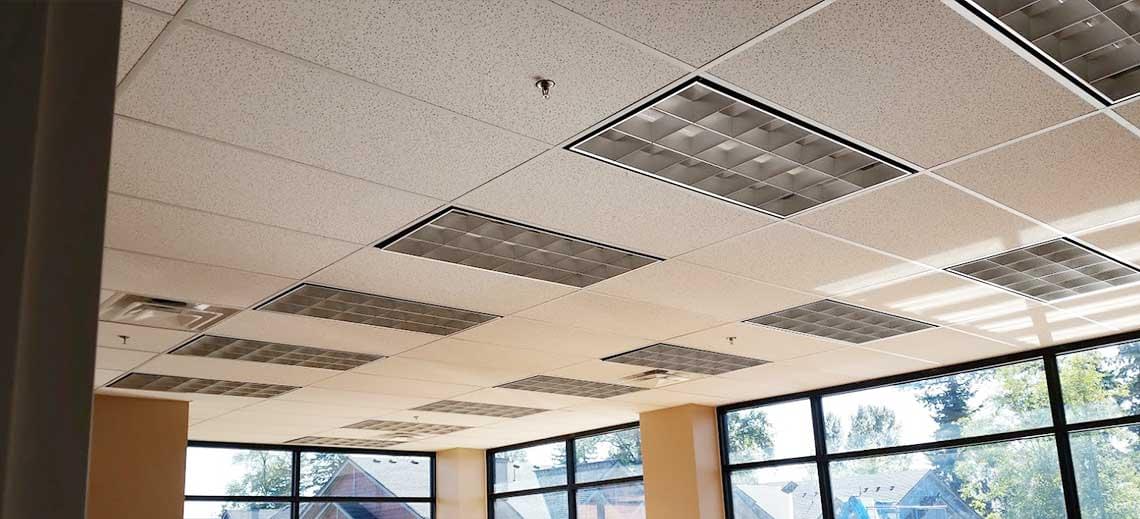 T-Bar Ceiling
Commercial Office, Surrey BC
Offering T-Bar Ceiling Services across Lower Mainland & Vancouver
T-Bar ceilings are the preferred finishing for commercial buildings. Now a days, they are also popular in basement suites and residential renovations. To maintain accessibility, a t-bar ceiling system is a practical, convenient, and versatile option.
T-Bar ceiling is also known as a suspended ceiling, dropped ceiling, ceiling tiles, false ceiling, and acoustic ceiling. T-bar ceilings are a great choice for those difficult areas where drywall is not the most convenient option. T-bar ceilings are a type of ceiling finishing, commonly used in basements and offices.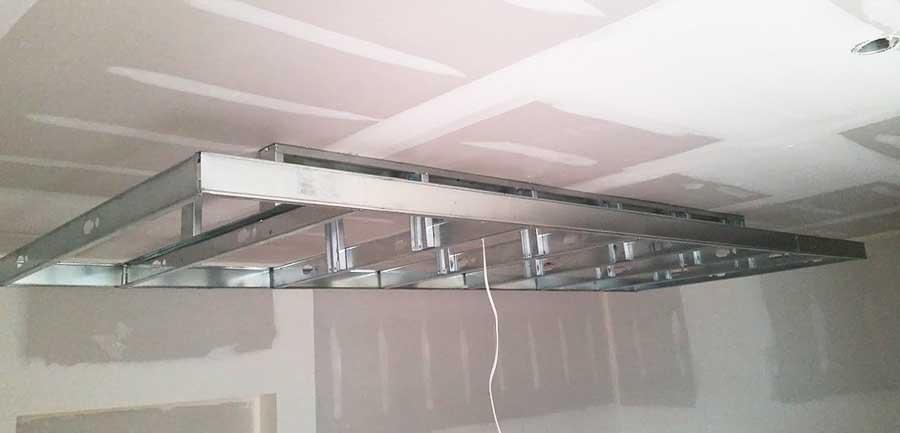 It's possible to install a t-bar ceiling right over an existing ceiling. T-bar ceiling is the most affordable way to hide a dated textured ceiling. A wide variety of designs are available for the ceiling tiles.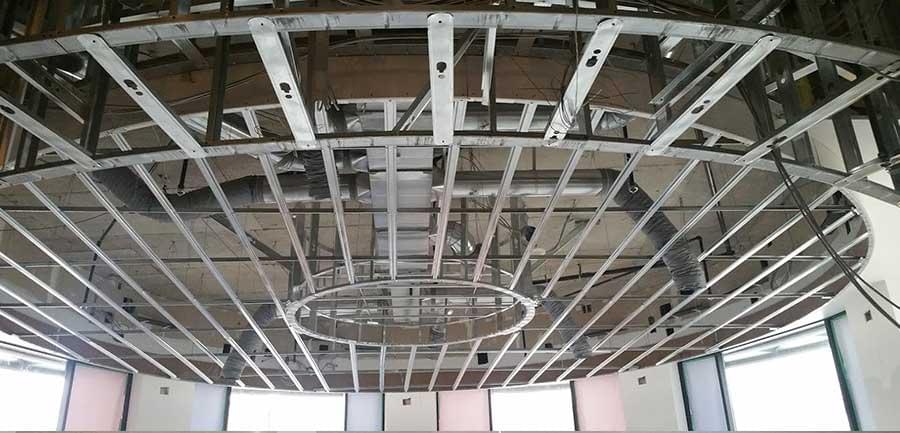 There are some factors such as varying heights, obstacles, and other factors that help you to determine if t-bar ceilings are the most suitable option for you.
These days, everyone is looking for interesting and fashionable ceiling designs. From trendy 3D features to soundproofing tiles, t-bar ceilings are far from boring. People install t-bar ceilings for various reasons.
Commercial clients choose t-bar ceilings for the short installation timelines, noise-dampening features, flawless aesthetics, and inexpensiveness for hiding away plumbing, ventilation, and electrical.
Residential clients also like t-bar ceilings for the same reasons. Now, numerous material and colour choices are available for design-conscious people. T-bar ceilings are not only used to hide an existing ceiling. They are often installed as a new ceiling to create enchanting visual effects. They are also favoured for their accessibility. T-bar ceilings are the smartest choice for areas that require access to electrical and piping. If there's a need, it's also easy to replace the t-bar ceiling tiles.