About Us
Steelage Construction Ltd.
Reputed Commercial Contractor in Vancouver & Lower Mainland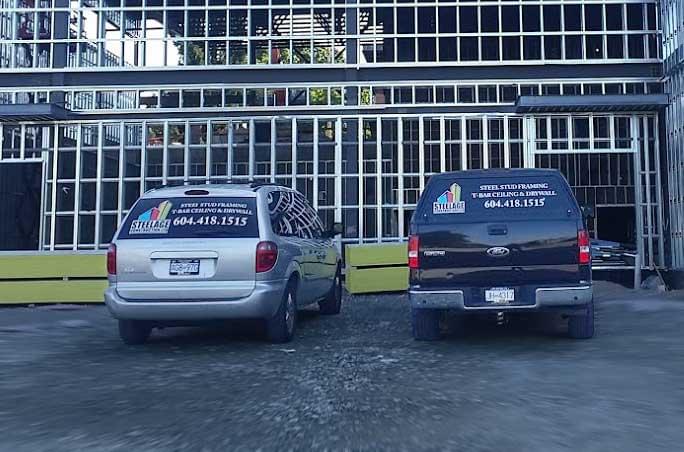 We serve a wide range of clients in Vancouver, Surrey and neighbourhood areas. We use state-of-the-art procedures, technologies. We have our own machinery, construction equipments including but not limited to lifts, scissor lifts, trailers, dump trailers and our own warehouse.
We have been providing complete and quality package to all of our clients across Vancouver and Surrey. With our diverse workforce and management team, we are able to work efficiently and undertake a wide variety of projects. With a number of talented and dedicated employees, we accept each project as a challenge and keep on striving for excellence. Our technicians have required knowledge and certifications for using various framing tools, for example, saws, screw guns, powder actuated tools, lasers, and other tools.
We provide quality steel framing and dry wall services at fair prices in Vancouver and Surrey. We have good knowledge and experience that makes us the premier metal framing and commercial drywall company for your project. We consider our work as an art. For us, drywall taping and finishing is an interesting art form and our craftsmen perform master taping & finishing. They create amazingly beautiful finishes for ceilings, walls, bulkheads, and custom projects. Our professionally trained, diligent steel-framers and drywallers are dedicated to offer you the best service experience.
Our company is fully insured. We offer 100% free of cost estimates! All of our employees are skilled, qualified, and up to date on the latest techniques.
We are famous for the quality of our service, craftsmanship, and timely delivery of final products. We maintain an excellent record of meeting tight deadlines.
We've been the market leaders for years. However, we've faced tough competition and challenges in recent years. Our clients' needs have evolved over the years. Thus, we've also evolved to satisfy our clients' demands, keep ahead of the competition and lead the market. Now we offer more services than we've ever offered before. All of our services are listed in the service page.