Steel Stud Framing
Lower Mainlands first choice for Commercial Projects Framing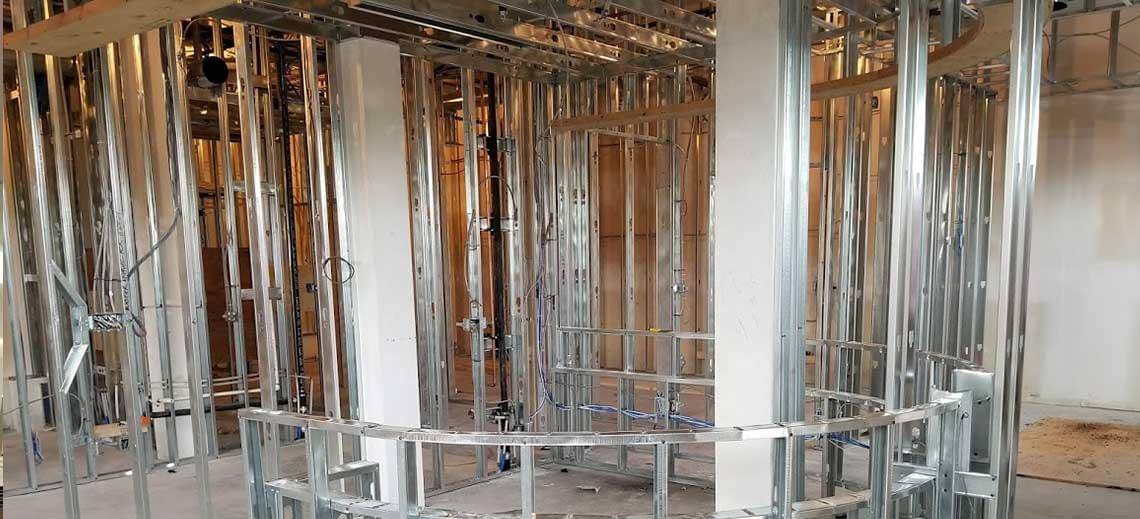 Steel Stud Framing
Commercial Office, Burnaby BC
Steel Stud Framing Expert from Surrey
We offer steel stud framing services to custom builders, project managers, and developers in Vancouver, Surrey and surrounding areas. We are experienced in various types of metal stud framing projects. The projects include large residential, commercial, and industrial properties.
Our specialities include steel stud framing, light gauge steel framing, and structural framing. Our technicians have expertise in steel-stud framing. They efficiently utilize electric and hand tools for installing wall systems. They often work with materials like steel frames, sheet rock, and drywall. They are highly motivated and perform their duties with honesty. Their main job duties are to size and cut the metal studs, install tracks and walls, and finish with the drywall.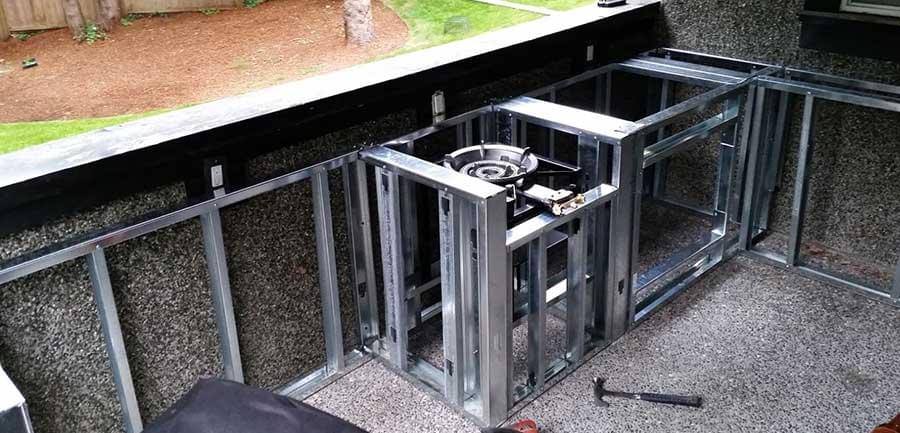 Residential Steel Stud Framing
Surrey BC
Industrial Steel Stud Framing
Burnaby BC
Steel stud framing is sometimes the most convenient, durable, and inexpensive option. It's lighter, stronger, and also faster to work with. Usually its materials cost lower than wood but labour costs are higher. We help our clients to get their job done right, at reasonable price and on time. We try to reduce labour costs so that the steel-stud framing becomes cheaper than wood-stud framing. Our steel stud framers take pride in their work. They possess excellent knowledge of construction industry processes and work relentlessly with full dedication. They are ready to perform work outside the premises and able to manage their work in a variety of challenging weather conditions. They use properly assembled modern equipment and meet safety standards. We have trained them to strictly adhere to safe work practices and to keep the work area clean, hygienic, and free of clutter.